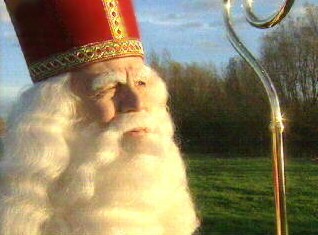 The sixth of december.
The birthday of Sinterklaas.
(Some foreigners tell us,
it's his deathday....
but it isn't.)
For those who celebrate
in the traditional way
this is a special day.
They'll find their presents
either beside and in their shoes
or on the table in the living room.
Others already have their presents.
But no matter when Sinterklaas and zwarte Piet
have given the presents,
they're gone.
Sint and his zwarte Pieten
have gone back to spain.
To rest
and to prepare
for the new year.