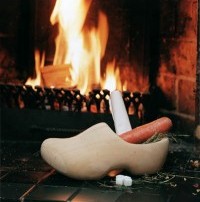 The mysterie of Sinterklaas.
It's not his age.
He's very old.
That's it.
Children accept that, just like that.
The mysterie is
that they receive gifts
in their shoes
and they haven't a clou
how that gift came there.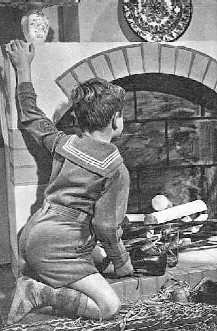 Not much has changes
since My grandmom was a child
my father was one
and I was.
And most important now:
my children are.



OK. Gram had to place her shoe
in front of an open fire.
She had straw to put in them
. My father witnessed the change
to coal heaters.
But it didn't change the feeling.



Like all children do
he tried to find out
what happened at night.
Once he tried to stay awake,
with his little sister
and one of his 6 brothers.
They sat on the second step
of the stairs for hours.
Never caught Sinterklaas in the act!